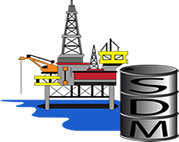 S.D.M.® Apparecchi Scientifici Srl. is an Italian company with its headquarters in Torino. The company was established in 1997; thanks to a highly skilled technical team. The roots and the ability of the company go back on a historical gain, with years of experience in manufacturing, designing and performing.

A wide range of analyzers for petroleum testing therefore allows us to expand and develop new analytical platform. This allows the client the possibility to keep their analyzers up to date while giving them highly qualified technical and engineering support.

In order to satisfy its clients, S.D.M.® launched a vast and complete range of manual and digital analytical instruments onto the market which are builded on petroleum methods platform.